A happy new year and an exciting new term!
---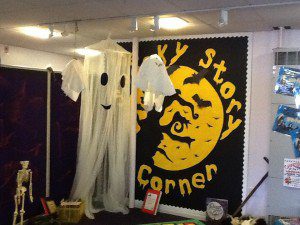 Welcome back Willow Laners and families.  The New Year's Resolutions have been broken, the chocolates (even those hard nutty ones no-one likes) have been eaten and it's a new term at Willow Lane.
It is going to be a busy one; already this week there has been a cooking frenzy in Reception and Active 8 taster sessions but there is lots more to come including a spookily themed Book week coming up.  Beware as you walk in the entrance of Willow Lane- it might be hard to imagine but things are about to get even more terrifying than normal…
So what are we up to this term? This week and next week we will be roaming the school, talking to pupils and getting them to write all about what they are up to in their class.
So without any further ado, here is Rebecca from Violet Class to tell us more…
'I hope you had a nice Christmas! This term in Violet class, we are learning about saving our environment- it is really fun! We are going to be learning about endangered animals like Snow Leopards (a really cute one!) pandas, polar bears, dolphins and sharks (some sharks, not all!) We are learning about America and what the temperature is like there. I read that a woman was chucking out a pan of boiling water and it froze in the matter of 5 seconds! I am looking forward to doing our SAT's test! Bye from Violet Class! Here is Green Class now.'
'I am Zion and I am looking forward to learning more Greek Myths stories.  So far Green Class has been leaning about Theseus and the Minotaur. In Art, I loved doing a sketch of the Minotaur.
See ya sooon from Green Class.'
Leah from Blue Class says, 'I hope you had a nice holiday and a good Christmas.
I am looking forward to tasting some fruit from around the world in our Design and Technology and have enjoyed reading fairy stories about Cinderella because I like writing.'
Next week, we will be talking to more pupils, hopefully including more photos of you all busy at work and play and there will be more news, gossip and fascinating facts.
Can you bear the suspense?