A shimmer of glitter…the Book Wizard has been!
---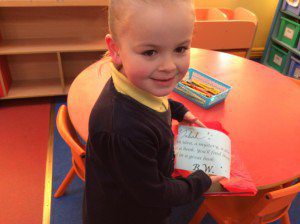 Live from Orange Class!
We have just come into the class to discover a glittery table and a parcel for one lucky girl from the mysterious Book Wizard! This shadowy creature flits around the school rewarding pupils who read at home with exciting literary gifts.   Let us know if you see The Book Wizard or see any glittery traces.
Well done. Taliah, you deserve this lovely book!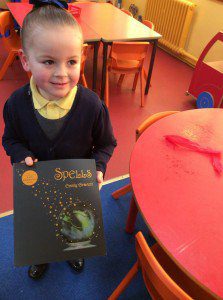 Tags:
Orange Class