Blackpool Zoo trip- by the whole of Orange Class!
---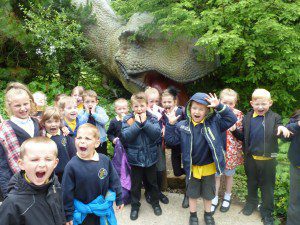 Yes, an end of term special where the whole of Orange class have stormed the blog to tell you something about their trip to Blackpool zoo. A fantastic day was had by all- we learnt about different habitats, had a talk on conservation and endangered wildlife and even got to hold some curious creatures but without any further ado, let me pass you on to the class themselves with their best memories of the day…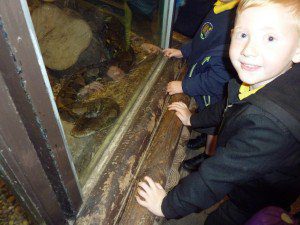 Tia-I loved it when a sea-lion did a back-flip and the elephant had a poo!
Darcie- I liked the way the tortoise walked so slowly.
Darniah-I liked the way the gorillas knelt when they walked.
Joshua- I liked the zebra because it needed a bath!
Tyler- The best bit was the journey seeing the lambs and cows out of the window.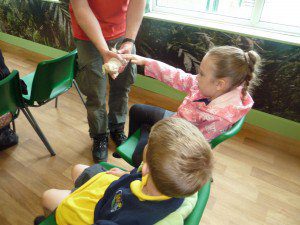 Tillie- I liked seeing the red panda eat its breakfast.
Jack T- The dinosaurs were scary.
Charlie-Paige- We fell asleep on the way back!
Jamie- It was great when the sea-lion caught the rings.
Aimee- And when it balanced a ball on its nose!
Jay- I really liked seeing the sea-lion too- it was my favourite animal at the zoo and I want one as a pet.
Leah- I liked holding the hissing cockroach.
Leon- And I liked the part when I stroked the lizard.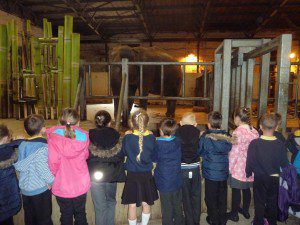 Lucy- We got to have lunch in a room for schools.
Brandon- There's just too much to choose from!
Caitlin- The yellows and oranges of the lions are my favourite colour.
Lauren- The elephant was so big.
Rhys- My favourite animal was the bearded dragon because it had a little beard.
Alfie- It was all really good because you got to do stuff like play games to warm your brain.
Taliah- It was good singing 'Let It Go' on the coach really loudly!
Ruby- I liked it when I saw the snakes.
Daniel- It was extremely good seeing the king lion.
Emily- I loved the lion too because of its mane.
Freddie- I loved the elephants because they were so big and strong.
WE ALL CAN'T WAIT TO GO AGAIN SOON!