Christmas Tree Challenge by Lucy.
---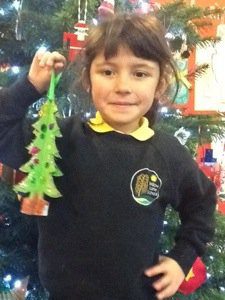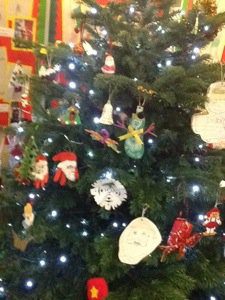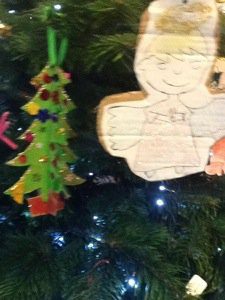 Our challenge was to make decorations for the school Christmas tree.
I used cardboard and I painted the cardboard green. I cut a pot out of the cardboard and it stood up and when it was dry we put decorations on it on Wednesday. Mummy cut the string and put my name on it. And that's how I did it. I liked the angel and the snowflake decorations on the tree best.