Let's Go Fly A Kite…
---
It all began when someone from Frankie and Benny's contacted Yellow Class and invited us all to a day making our own pizzas and healthy juice cocktails at their Morecambe branch.
We all got on the train, giving the conductor a bit of a shock when over thirty tickets were asked for. Sophie says ' I was very excited when I was on the train because I could see all the views of trees and animals.'
Inside Frankie and Benny's were lots of mind blowing juices to combine, The Pineapple and apple combination proved the most popular and then onto donning the chef hats to create our own pizzas. We talked about healthy combinations but many meaty feasts were also made.
' On my pizza I put ham, pepperoni and a tiny bit of cheese. I liked the thin crunchy base and I ate three quarters,' says Jake proudly.
We thanked the staff, nearly fainted at how much pizza Yellow Class could manage to devour before noon and then went to the park to try to work it all off. Amazingly, no-one was sick although we all thought Sophie was a bit green after zooming around on the spinner.
For the first time known to humanity, Morecambe was not blowing a gale so kite flying proved a tricky business, running along the beach trying to send a five metre long Octopus soaring through the skies. Perseverance paid off and finally it was launched. Jake says ' I finally got to have a go, it was amazing when it went in the air and I felt octopustastic!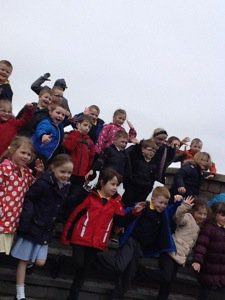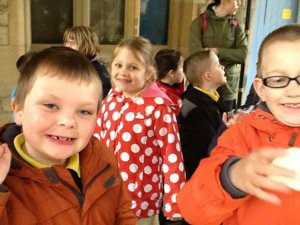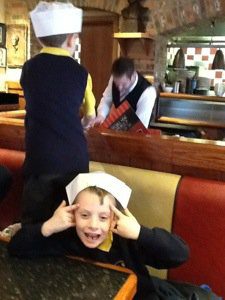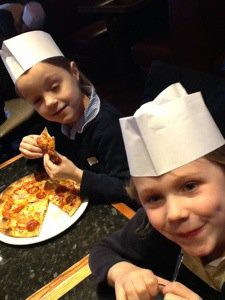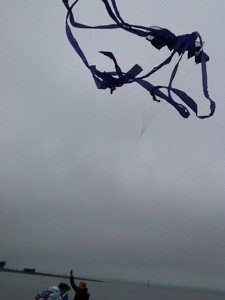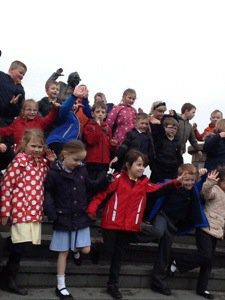 Tags:
Yellow class