Virtual school tour by Heaven and Amiee
---
It was fun when Ofsted came to inspect our classes to see if they were perfect. We thought we would do the same as them and walk around the school (but not in classes) looking at what makes this school so great and to show readers of this blog, the school environment and what has changed.
The scary spooky book corner where you can just sit and read your favourite book.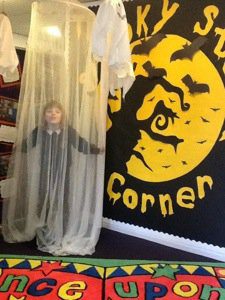 This is our lovely kitchen where we do our cookery classes. We make pasta, pizza, cakes and cheese and onion cake.
This is Yellow classes' Elmer work. We love this display and elephants!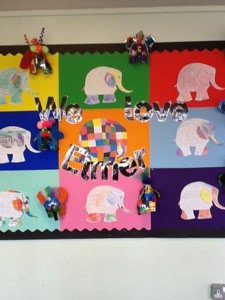 We like to chill out in the house our builders made and then go on the adventure playground.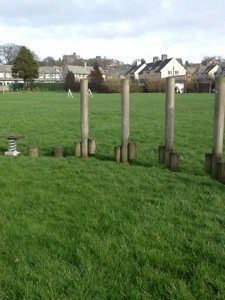 Woosh club is where we go to play after school and even before it.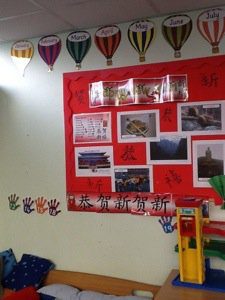 These are our spooky stories. one looks like someone has actually been bleeding on it.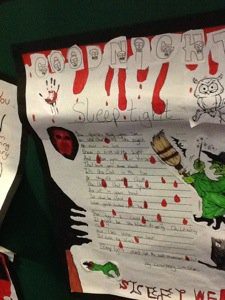 The library has changed because we tidied up the computers and got some comfy cushions.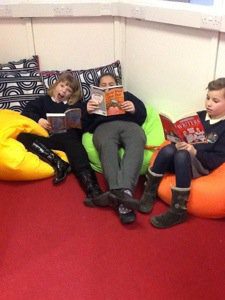 Wow!! Look at this excellent display. It is so cute.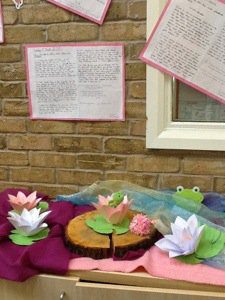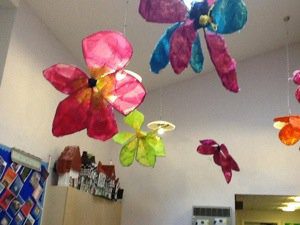 Getting ready for a good crop to eat at lunchtime..